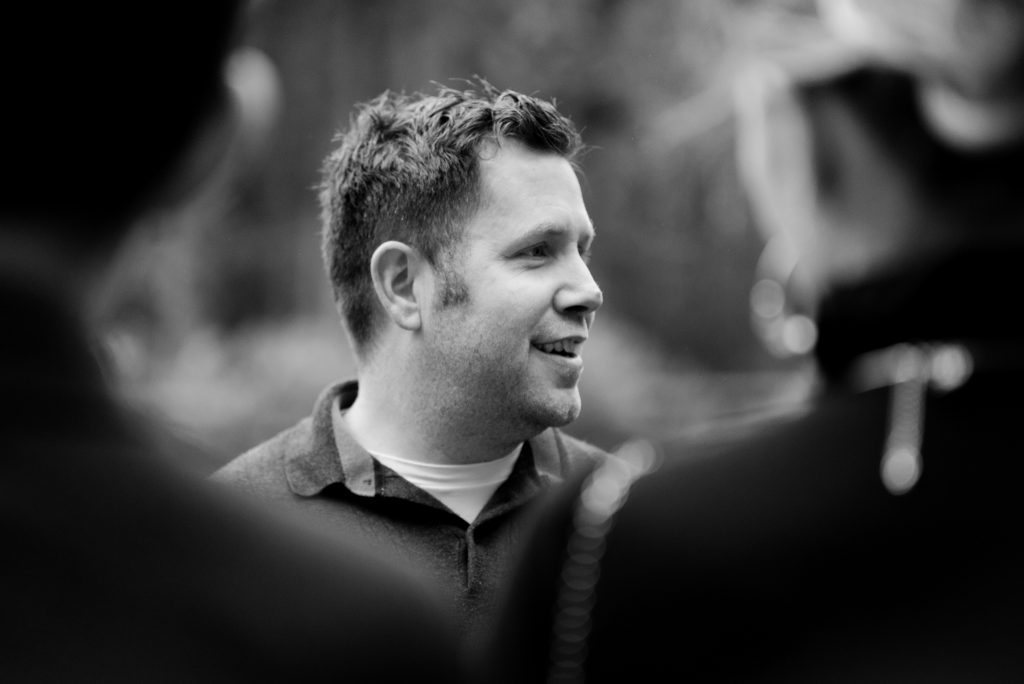 WAKEFIELD WEDDING PHOTOGRAPHY
Its amazing how things work out really. For 14 years, I really didn't have the most glamorous job! A job with no end product, job satisfaction but worst of all, had its dangerous and difficult days. Anyway, after a few favours for friends, bits of good fortune and amazing working relationships with the best venues in Yorkshire, I left the Prison Service behind to become a full time Wakefield based Wedding Photographer. Let me tell you, I love my current working environment, you will never hear me complaining!!! The past 4 years has seen me consistently be the Wakefield Wedding photographer at 50+ weddings year after.
It was obvious from early on, that people loved what we did, but also just as important, how we did it! With me as your wedding photographer, our highest priority is amazing photographs and memories, but also nearly as important, we all have fun together! It was around my 10th wedding, when a couple described me as 'Being like having one of your guests having a camera, but knows how to use it' Within 2 years we had won wedding photographer of the Year 2016 and the rest is history. Simply scroll back over the reviews on my FB page, there's a clear pattern which describes amazing photos whilst having a good laugh.
I am based in Wakefield, however have been lucky enough to photograph weddings across the UK and into mainland Europe. Winning the I DO wedding photographer of the year 2016 and 2019 are huge achievements for me, as they were voted for by the Brides and Grooms. Voted for by those who have experienced my way of photographing their wedding and have received the finished product. Being described as a 'one of a kind' photographer really does make me feel proud of what we achieve on a wedding day. I very rarely advertise, as I find word of mouth and recommendations from previous brides and grooms goes a long way to filling my diary. Simply head over to my facebook reviews and see what people say about me who have experienced the MNP way!
It is a great honour also to have been asked to be the recommended wedding photographer at Waterton Park Wakefield, Oulton Hall Wakefield and Dimple Well Lodge Wakefield. These 3 venues are the premiere wedding venues to host your Wakefield wedding
On to the day itself, my approach is that we will absolutely fit into the spirit of your day, and most importantly, making it fun for those being photographed. We will shoot from afar when we need to, but really get involved with the cameras when the fun starts.
Many Brides and Grooms tell me that they are really anxious about having their photos taken, but after the day they will then tell me that one of their favourite parts of the day was when we went away from the wedding party for pictures. My approach really works, we keep it simple and fun. No unnatural posing or anything over the top. I will not pose you too much at all, I feel if you're together, and you're comfortable, the shot will be great. If we start twisting and bending too much it really doesn't work and looks awkward. For group photos, I like this to be slick and quick. So you can get back to having fun with your guests. And then I can shoot lots of natural photos in and amongst the fun
Take a look for yourselves by checking out my Facebook and BrideBook reviews and also the testimonial section of my website. Your wedding photos last forever, pick a photographer whose work you can see yourself in, and also someone with whom you will feel comfortable with. After all, you are giving them the best seat in the house for your big day!
"I cant imagine doing any other job, I get the best seat in the house to capture a couples most important moments. I get huge amounts of pride knowing that those moments have been frozen in time forever for them."
– Matt Nicholls
Amazing photographer!! Matt took our engagement and wedding photos, simply incredible! Matt took fantastic pictures whilst letting us enjoy our day instead of taking us away from our guests who absolutely loved Matt. Thank you so much.
After spending a long time searching for a photographer we both liked we finally found Matt….and aren't we glad we did! Not only is he amazing at what he does he completely went above and beyond on the day! Making it a giggle from start to finish. He will be recommended to anyone I know from now on! Thanks Matt !
Matt and his team photographed our wedding on January 21st – we could not have picked a better photographer for the day, he made us feel so at ease and even calmed my nerves when I was getting ready, the photos came out so beautifully and he and his team used so many lovely creative methods to capture pivotal points of the day, I can not recommend his services enough and he is worth millions more than we paid for him. If anyone needs any event photographing then do whatever you can to get Matt and his team

I also have to add in that he was so amazing with the children as well, from cheering my sister up when she hurt herself to giving a pep talk and comforting a young guest when she was crying, his services are second to none
We first found out about Matt through a recommendation from people at work, we went to see him and saw his work, from that moment we were convinced that Matt would be able to provide us some pictures that all the other photographers we were looking at couldn't.
On the day it felt like Matt was just another guest as he blended in well, putting people at ease whilst being professional in getting the shots he needed to, as the weather on the day was very changeable between sunshine and rain.
We put our trust in Matt to get the photos which we wanted and he didn't disappoint in the slightest, he even laid in a muddy puddle just so he could capture the right angle for one of our favorite pictures which we have had put on a canvas on our wall. The photos he captured give a true story of our day and we will have difficulty choosing the ones to have in our album.
We wouldn't hesitate in both using Matt again and recommending his services to other people in the future.
As the mother of the bride the day was very emotional and I don't remember a great deal of the actual day, however have just relived the day again in pictures which are stunning and breathtaking. What an amazing talent you have, and how you put people at ease in front of the camera. The extra steps you take to get that extraordinary shot is limitless from laying on wet grass, in puddles and rolling around on the floor.
Well looking at all your shots of the day I need more tissues again. Thank you is not enough and can't recommend him enough. Whoever books him can be guaranteed a fantastic day with memories in pictures that will last forever.
We simply cannot explain the absolute legend that Matt is….
He literally not only captured our day (beautifully so) but he actually added to it and made it even better (and sillier)!
He is without doubt the best at what he does and to say that both myself and my partner are shy around cameras we got some amazing shots!
Every single guest commented on how brilliant he was and how he kept them entertained throughout the day and we had several people telling us that he hadmade them regret their own choice of photographer!
He goes above and beyond and will literally do anything for you (and i mean anything!)
He is an absolute pro and i genuinely mean it when i say our day wouldn't have been the same without him. "Thankyou" is not enough!!