According to statistics, there were 1396 weddings in and around Wakefield in 2016. Now thats a lot of prosecco, wedding cake and happy tears cried!!!
I fully appreciate that it is a minefield picking your Yorkshire Wedding Photographer, after all there are so many, offering a huge variety of style and what could be more important, a huge variety of photography budgets.
Wedding photography styles are different, after all we all see things in a different way, and we all like to document things in a different way. My advice to brides is to ask friends and family and your venues. When they make recommendations, have a look at their work, just because their friends liked their style, it doesn't mean to say that you will. Can you see yourself in the wedding photograph you are looking at.
A wedding Photographer will spend a lot of time with you, not constantly on your shoulder, but certainly in my case most of the day, brides and groom are in my peripheral vision. That way I don't miss anything that would make a great wedding photograph. So with this in mind, meet your potential wedding photographers. Have chat with them, do you 'click'. After all you don't really want someone that you don't really like being around you most of the day and you're also giving them the best seat in the house when you are saying your 'I Do's'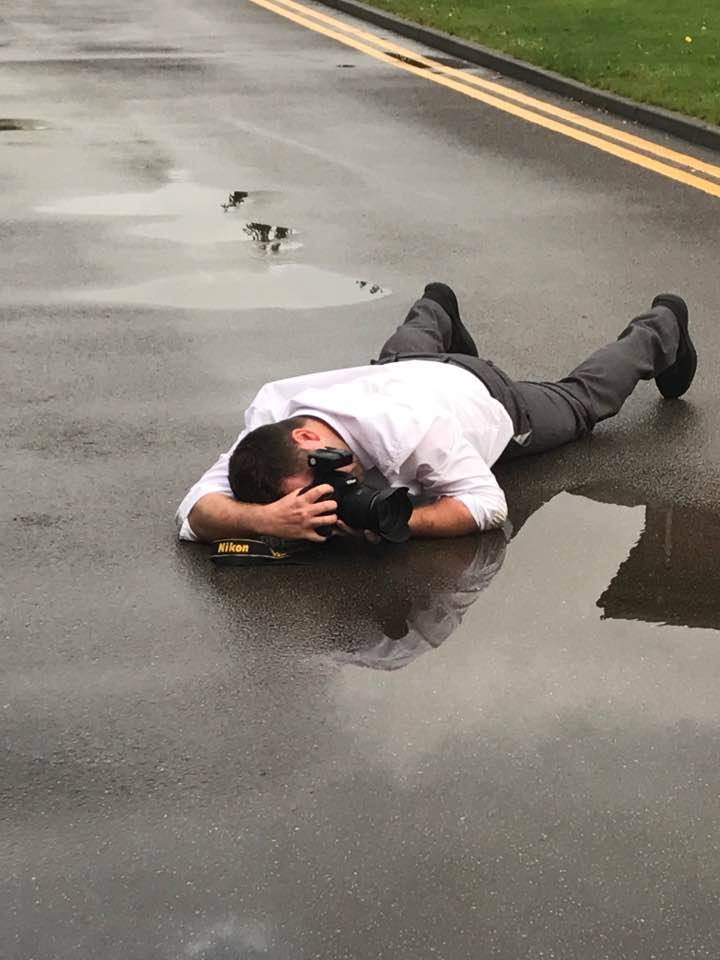 Is the wedding photographer going to be able to get along with everyone at your wedding. Will your guests feel comfortable approaching them and asking them for a family photo whilst they are all looking nice and glam. Can the photographer think on their feet when the weather turns, or will they crumble under the pressure? Do they have it in them to photograph that little girl who hates having her photo taken?
The big one….budget. Now its no surprise that prices range from about £200 right up to £5000 for a Yorkshire Wedding photographer. Stats show the average cost of a Yorkshire wedding photographer is £1400. Look at that they are offering. Do you get all your digital images? Do you just get an album with images printed within and then the ability to buy all the digital images? Ask, what you get and what options there will be once images are ready. Just so you know and that you won't be getting any surprises after the day has been and gone. I have had a few requests to fix some bad wedding photographs in the past. But a blurred image is a blurred image and nothing can be done to rescue that. Get the best you can, as once the flowers have died off, the food has been eaten, all thats left are the photographs, and these last forever!
Now, all the 150+ brides and grooms I have photographed will agree, that I am not pushy at all in terms of selling myself, whether thats before the day or after the day when it comes to them asking about albums. I never follow up enquiries as I don't like to be pushy. But here is how I fit into all the advice above……..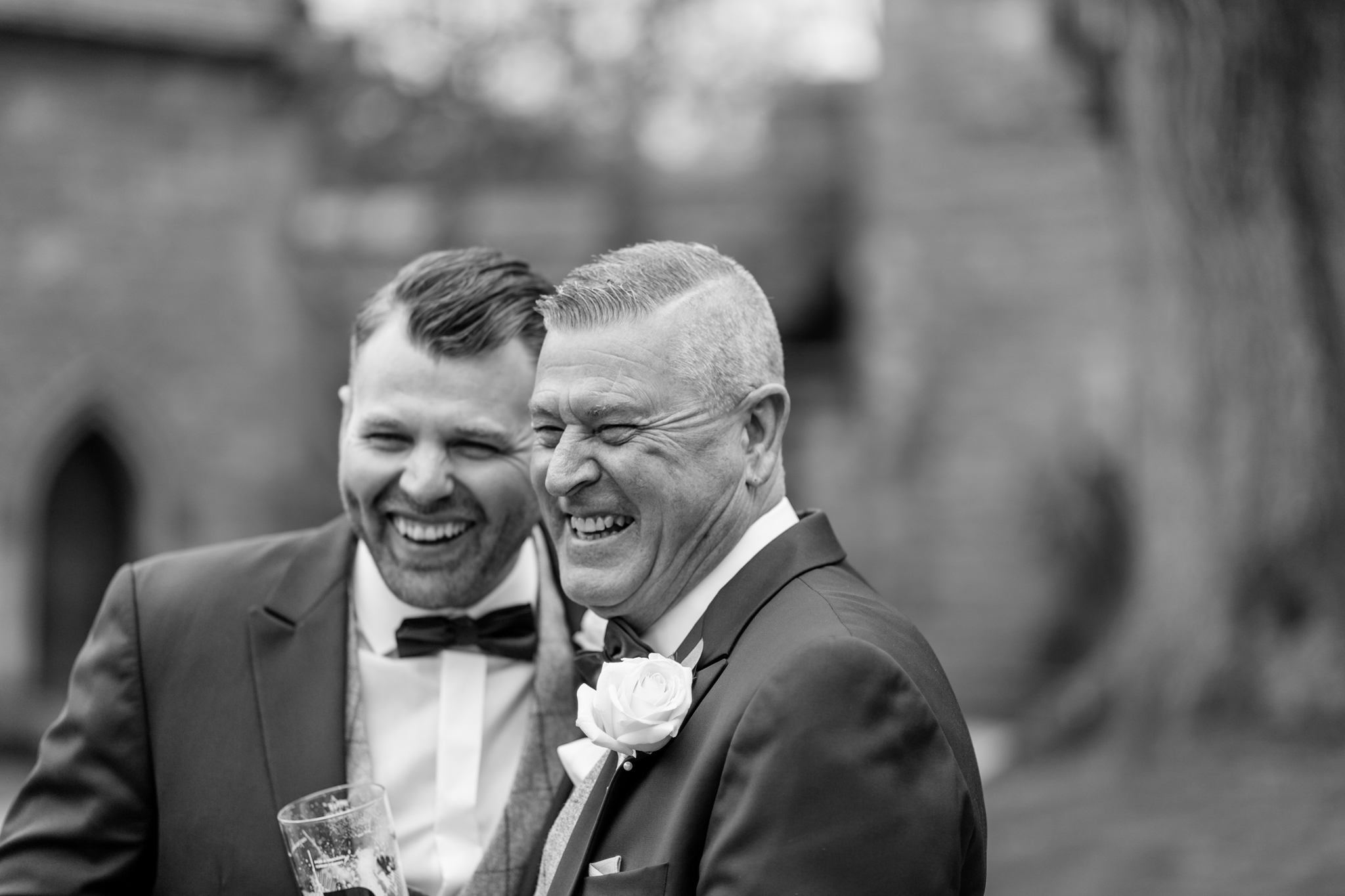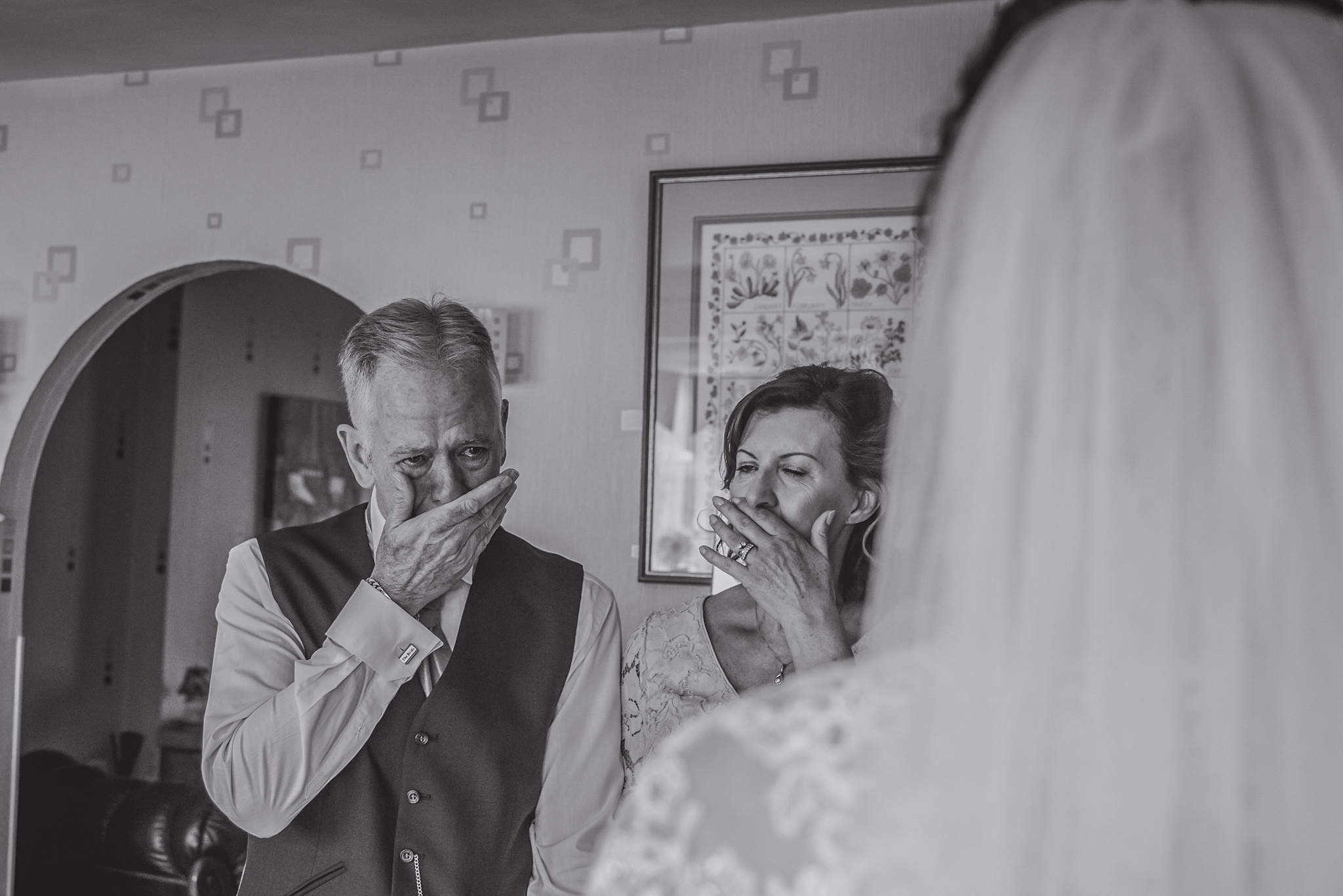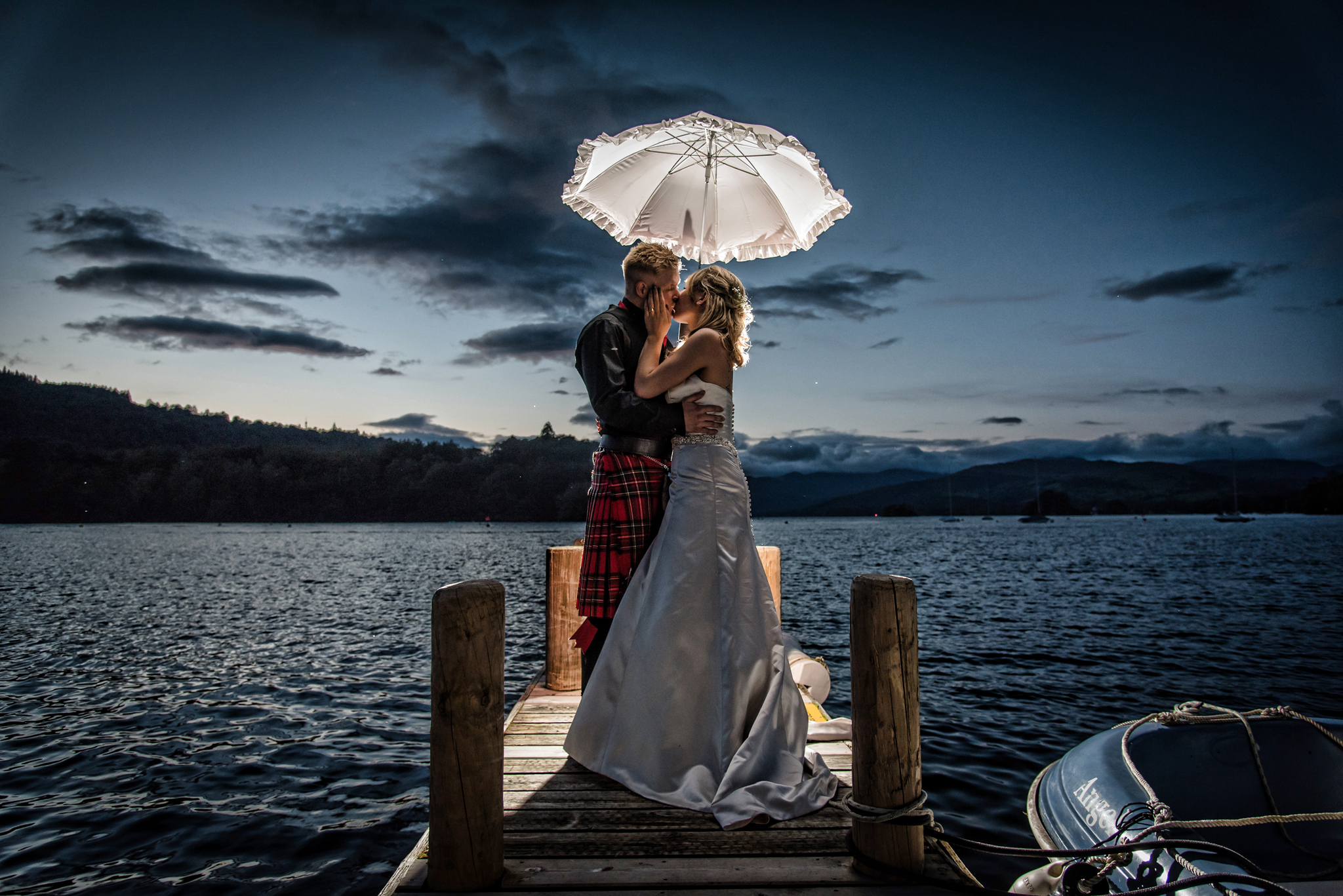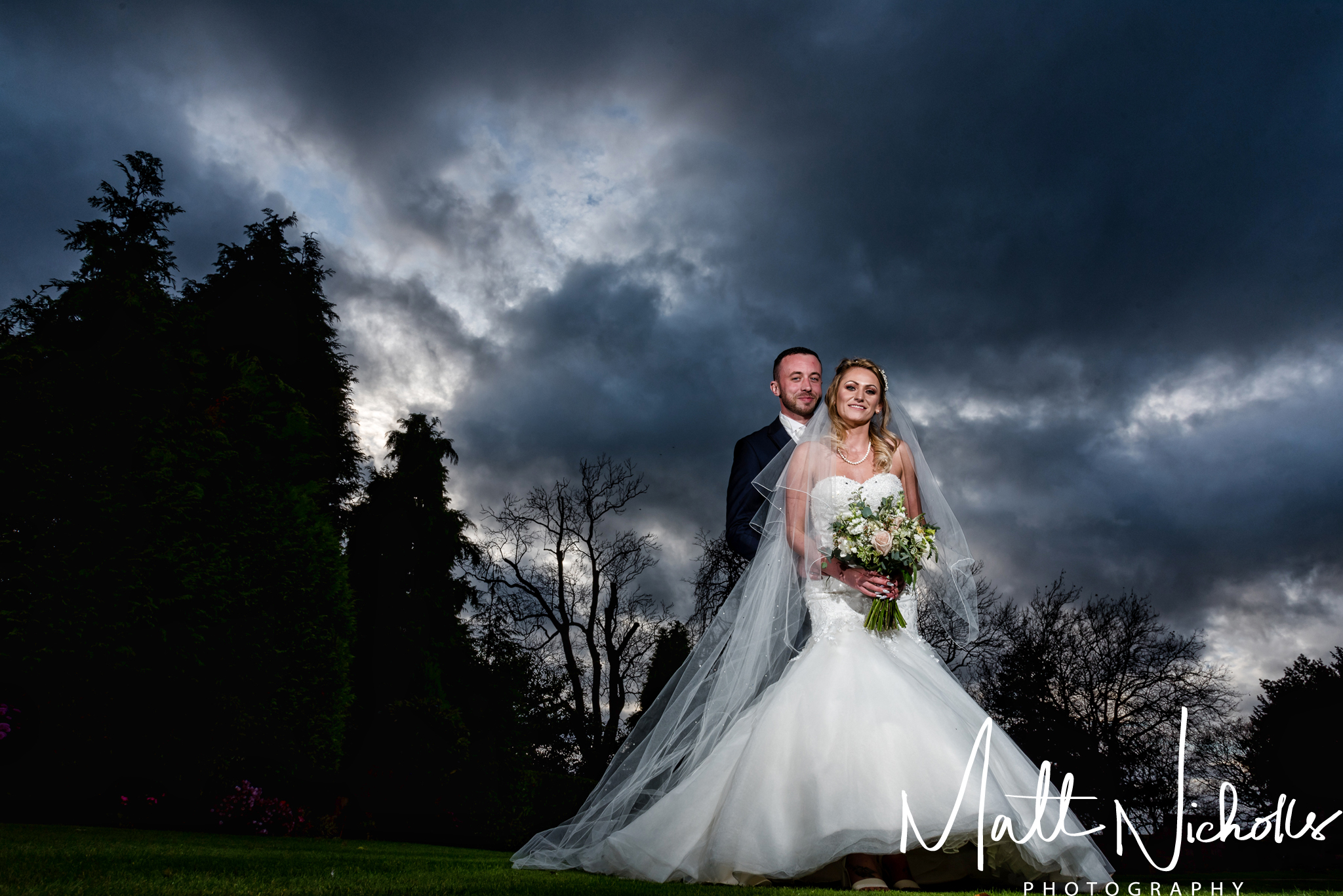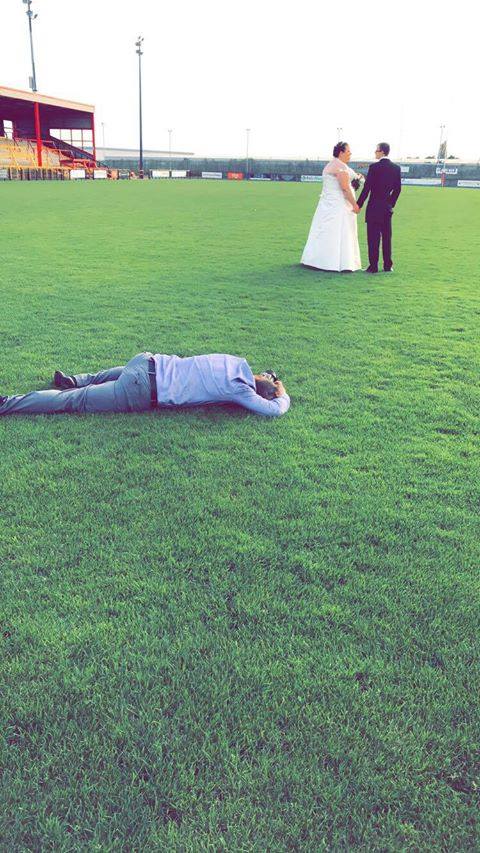 My style is pretty simple, 90% natural photos, 5% formal group photos and  5% lightly posed bride and groom photos. I say lightly posed because if we go too far, you will look and feel awkward and that will sow in the photos. Plus, I really didn't like posing on my wedding day, so I modelled how I photograph you on how I would feel comfortable myself.
A regular feature in my reviews is that I am approachable, laid back and really fit in with the wedding. I love weddings, so why would I not walk around without a smile on my face. That draws out smiles of the guests, and at each and every single wedding I have photographed, I have made time to take photographs of the wedding guests in their families or couples. Having 2 young children myself, means I am down with the kids and I haven't failed yet in grabbing at least one amazing photograph of each flower girl or page boy at a wedding. In fact I have probably won around 65 pints of lager. Childs Dad to me- 'Bet you a pint you cant get a great photograph of her' just give me 2 mins dad……….
Theres also, not really any limit I would go to to get an amazing photograph. I have been in rivers (cold!!!), ponds, puddles, up trees. As long as theres no risk of death because I really do enjoy my life. At the end of the wedding day, you have got yourself an amazing wedding photograph that lasts forever, I can go home and clean my clothes.
Budget, I sit in the mid-low budget in terms of Yorkshire wedding photographer. I have won awards, and do get regularly featured in magazines, and on venue websites and have on numerous occasions ignored others advice in putting my prices up. Why?? I think the prices I offer make my services accessible to everyone, which means I shoot more weddings and eat more wedding cake.
My previous career was in the Prison Service. 14 happy years, mmmmm. So when it comes to thinking on my feet, I have got it covered. On a wedding day, if plans need changing, more often than not they will look at the photographer. Myself, I always discuss my ideas with wedding co-ordinators so that we can get a balanced contingency plan in place so that all interested parties benefit. For instance, once it stopped raining as guests had just started to sit down for wedding breakfast. All eyes dropped on me. So, after looking at the menu, I suggested we pinched 10 minutes there and then as the starter was a cold dish. Everyone was happy with this, including the bride and groom, wedding planner and most importantly the chef!!! I did bob into the kitchen after service to thank him, in return he thanked me for considering him, something which not all photographers do.
Good luck in choosing your Yorkshire Wedding Photographer, theres lots of us to choose from
Matt
"Matt Nicholls Photography photograph over 45 weddings year across Europe. He was chosen as the best wedding photographer 2016 by I do Magazine from a list of over 90 photographers. His work regularly features within bridal magazines"