Holy Sh*t how do you sum 2020 up!?! Well lets have a go
I never have liked bats, evil looking little things that keep themselves stashed away and creep out under the cover of darkness. Things that operate in the dark surely have a sinister side. Batman was never one of my preferred super heroes either!
Talking of super heroes, I have always believed that they don't always wear a cape. Our NHS super heroes have undoubtedly worked tirelessly but there are so so many more that absolutely deserve recognising. I genuinely hope that when their time comes they are recognised and rewarded. So here goes….The heroes who I always admire hidden by the big walls- our Prison Officers and Prison staff, Supermarket workers, truck drivers delivering food/medicines and basically everything we need, refuse collectors, NHS staff within the community dealing with mental health, social care etc and those in the labs working tirelessly pushing us towards the vaccine. People working in petrol stations, pharmacies etc, theyre all heroes and there are a hell of a lot more. This year has taught us many things, but I think one thing stands out, that without each other the world is a much more difficult place and that we all have something valuable to bring to the table.
To the people walking down the street with the entire world on their shoulders  and digging in deeper than they have ever had to…there's always something worth carrying on for.
Up to March I'd shot 11 amazing couples. A cold February day saw a Stavros Flatley look alike mount me at his daughters wedding and he proceeded to stick a wooden stick down my butt crack. Much to the amusement of absolutely everyone at the wedding. Lou, Stew, what a day, still got splinters.
But by early March I had started watching the news more often and it was apparent a s**t storm was en route. What hit home to me was when Rishi announced the NHS could have as much money as they needed, its just something that made me sit up and realise….c**p. The big question between me and my friends in the industry was for how long would it go on. Together we thought maybe by the summer it may have blown over. How wrong were we?!?!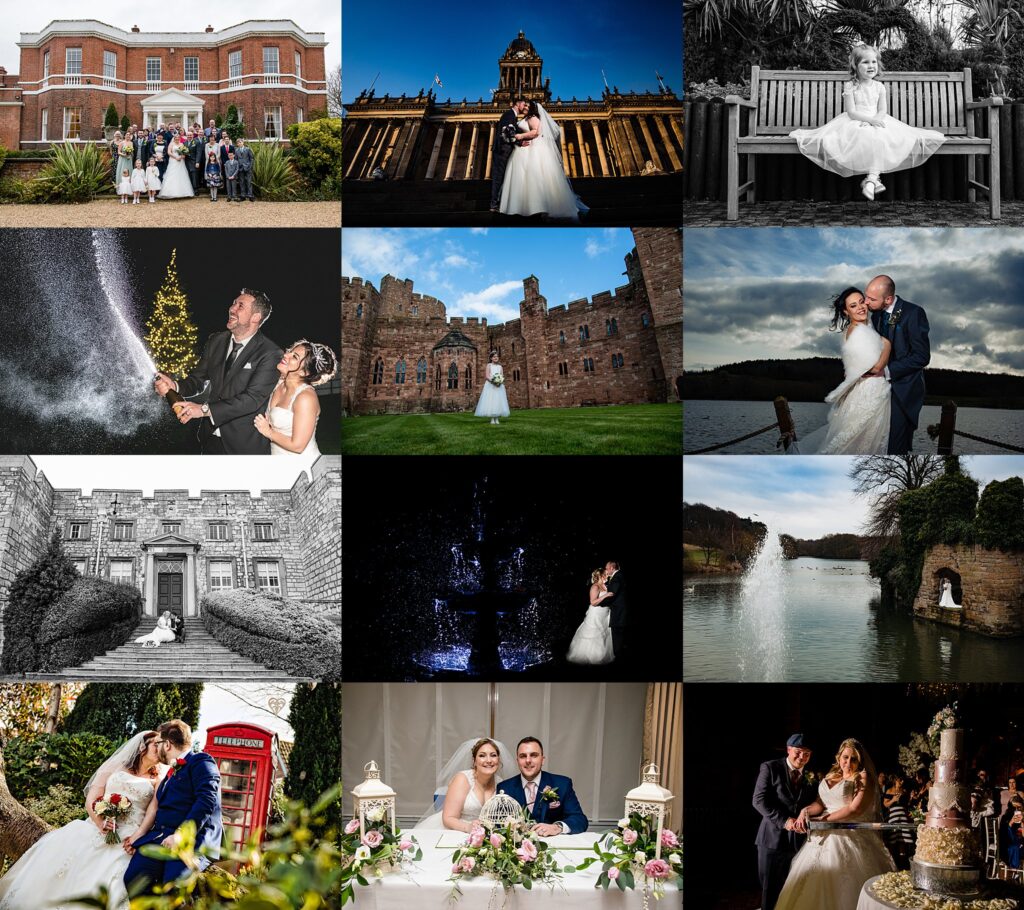 From April we were locked down…no weddings. Absolutely everyone has had a hard time, but the events sector has had a real kicking. I just wanted a fighting chance of being able to work.
This brings me to homeschooling- Mrs MNP being a H&S guru carried on working throughout, which meant it was me and the kids at home (I'm still not the domestic god she wishes I was haha). Honestly, I am not the best teacher in the world. Both my kids know exactly how to play me. It tested my patience and mental health to the max, and in end I decided the school day had to be as conflict free as possible whilst trying to keep my business afloat.  We enjoyed the quality time together, we wrestled in the garden, played with our panic bought rabbits, queued an hour for KFC on its reopening. But not all was not lost- Poppy is a budding photographer, Grayson knows all about World War II and 95% of my couples have stuck with me.  Special mention to the teachers at my children's schools. Very supportive and understanding. Miss Stott if you see this I cant thank you enough for everything you did for Me and Poppy.
All in all I think around 60 weddings were moved or cancelled.  There was no better feeling than a couple choosing a date that all the wedding suppliers could make- a big thank you to those who worked with me to make the reschedules possible, and to the 99% who understood and showed patience.
Whilst watching the local news it was reported that food banks were being used more than ever, not something anyone wants to hear. So I started the doorstep photos all proceeds from the doorsteps were given to the local food bank. It was also great for me to get out a bit and photograph some COVID babies and their  Mummy's and Daddy's so they could share with their friends and families
I am not going to lie at this point, I really was struggling it felt as if my identity had been stripped, I was 24/7 Daddy.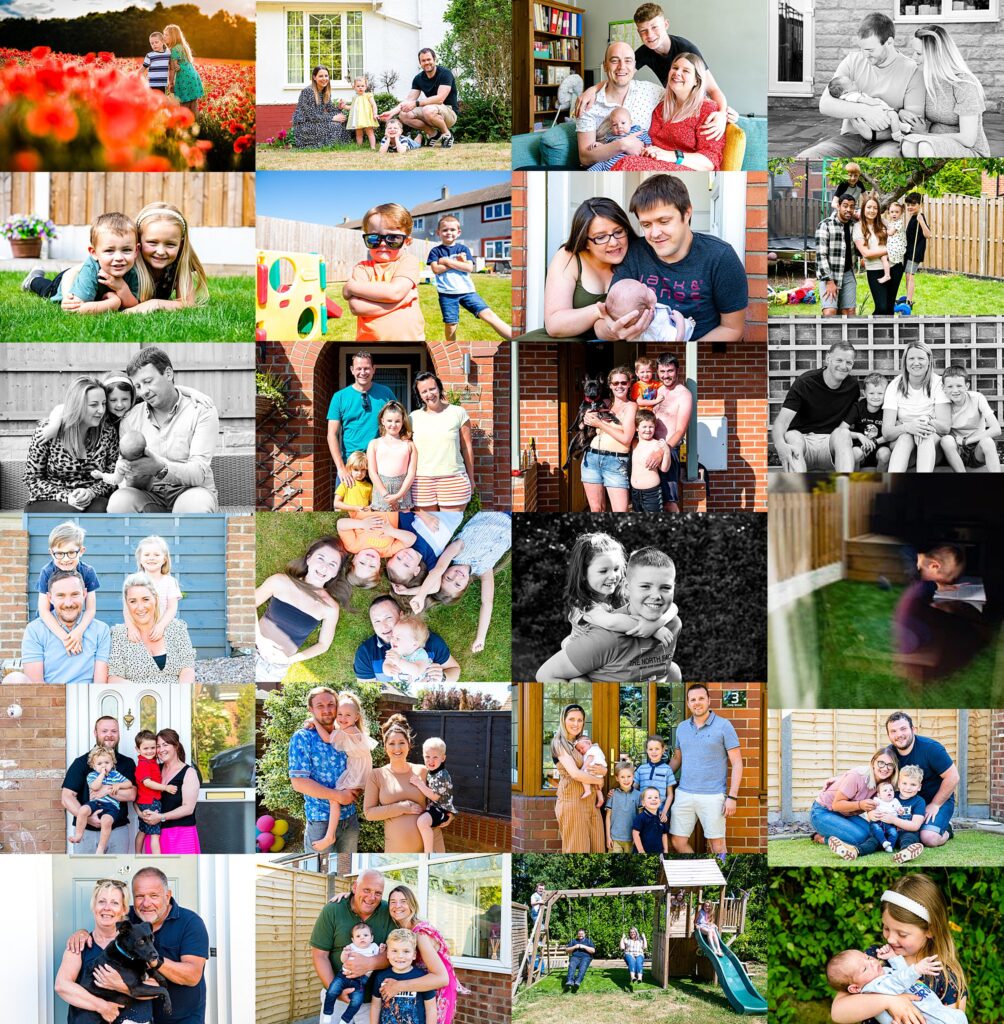 July was a complete wash out, It was set to be my busiest month, but yeah, not a single wedding dress/suit in sight. When things relaxed, we seized the opportunity for a change of scenery, some sun on our backs and sand between our toes. It was obvious Florida wasn't going ahead….even if we injected ourselves with a gallon of bleach. I am going to miss Donald Trump, he really did bring a smile to my face (and the kids) most days. We've managed to see two new places and if I'm being honest I felt COVID safer there than in the local supermarket.
In August the cameras appeared once for an engagement shoot, but by September and October weddings had started to return, albeit small and intimate. It was just great to be around happy people sharing a special days and allowing me to be a part of it. I'd also been able to capture some family portraits. Something I've never had the time to do, but really enjoyed doing.
The kids were also back in school so it was time to catch up on all sort of admin (website) and also work on myself and my work. Some photographers seemed to want to reinvent themselves, I simply didn't have the time for that. Nor did I have the want/need to. Why change something that isn't broken?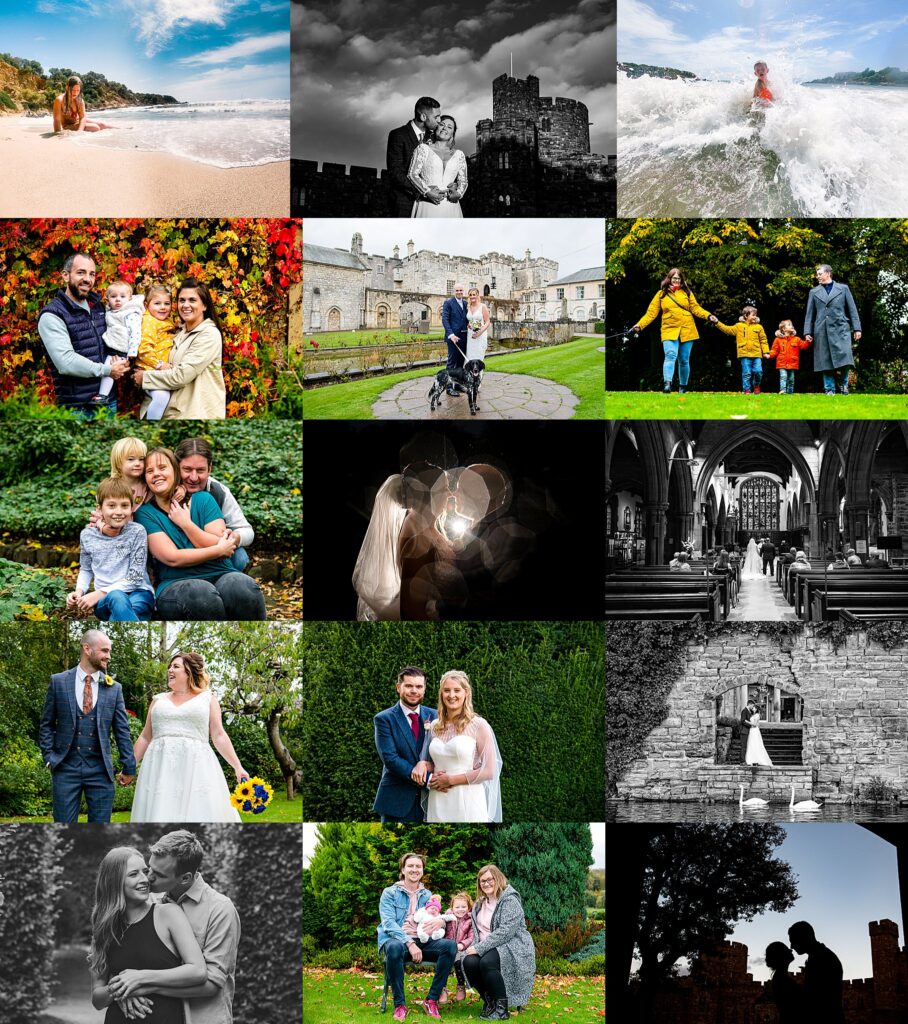 Every year we try and support others and this year was no different. Both myself and Steph decided to put an offer on and split the fee amongst local charities. Being in the Prison Service (Steph still is) really has instilled an 'In it together' attitude for us- this year has taught me that unfortunately not everyone is.
Here's who we donated to (all doing amazing selfless things for others):
Andy's Man Club. I myself have struggled this year not to the point of asking for help, but these guys are there for anyone needing help
Wakefield Whirlwinds Wheelchair Basketball Team. An old colleague Mark's son plays for this team and can see what joy it brings to them. They were raising funds to get the equipment ready to rock once they're allowed to play again
Santa Claus is Coming to Town. The town of Ossett giving children the chance to see Santa as well as receiving a gift. (Of course COVID safe) to see the joy on the kids (and parents) faces made all the COVID doom and gloom disappear momentarily. An unbelievable coming together off the people of Ossett, Im extremely proud to have been a part of that. Thanks to the other photographers who came forward giving their time to capture others memories.
International Red Cross. COVID-19 is a global pandemic and some people will need help to get access to vaccinations etc.
We're also shooting a  Nurses wedding in 2022 for free to show our appreciation.
October me and Steph caught COVID. It meant I couldn't shoot Heidi and Jamie's wedding, I was absolutely gutted. We were fortunate to only have very mild symptoms.  I look forward to catching up with them for a family shoot.
December saw me shoot some amazing Christmas weddings.
Many say 2020 was an absolute sh*t year. But I have been given great opportunities to be a part of the Wedding Families at Peckforton Castle and Nunsmere Hall and spend quality time with my family.
Earlier in the year I put a progress report on where I was with my targets. The final result is in. Failed every single one of them except for 'Helping Others' Considering we can financially survive, I will 100% take that
Myself and Steph never take anything for grated….Christmas Day, we were driving along, looking forward to spending the day with family, passing a graveyard we saw people stood next to the graves of their loved ones on Christmas Day. I am not quite sure  why I have included this in here, but feel its something I wanted to share and take from it what you want. Live every day like its you're last and cherish the important things in life.
I would also like to finish this rambling/rant/review of the year with the following photos. Of course some lovely photos from amazing days, but the final row showing that photos aren't just photos. They're invaluable moments that live on forever and no one can ever ever take them away. Louise and Stewart and your families, Kirsty, Michael and your families, I really have been thinking about you over the Christmas period.
I have never ever liked New Years Eve, as I hate letting go of things, but wow  I am looking forward to 2021 and a little prick in my arm.
Stay safe everyone, next year has got to be better!
Team Nicholls