Lets face it, the week before the big day is probably the time where if you're going to be most nervous,
Now, as your wedding photographer, I can't stop the nerves of the aisle walk, but you can bet your bottom dollar, I am going to do my best to distract and keep you occupied on the morning of the wedding. Regular feedback we get is that before the ceremony it was so helpful having us around, and also the Groom almost always says it was such a relief having me stand at the front with him whilst waiting for his bride. But, what about the week running up, I am sure you will have all sorts running through your mind. Well over the past couple of days I have spoken to my closest wedding supplier friends and all have little bits of advice for you on the run up to the big day and how best you can be prepared. It has been typed out quick during break time at Nicholls Primary School, excuse any typos etc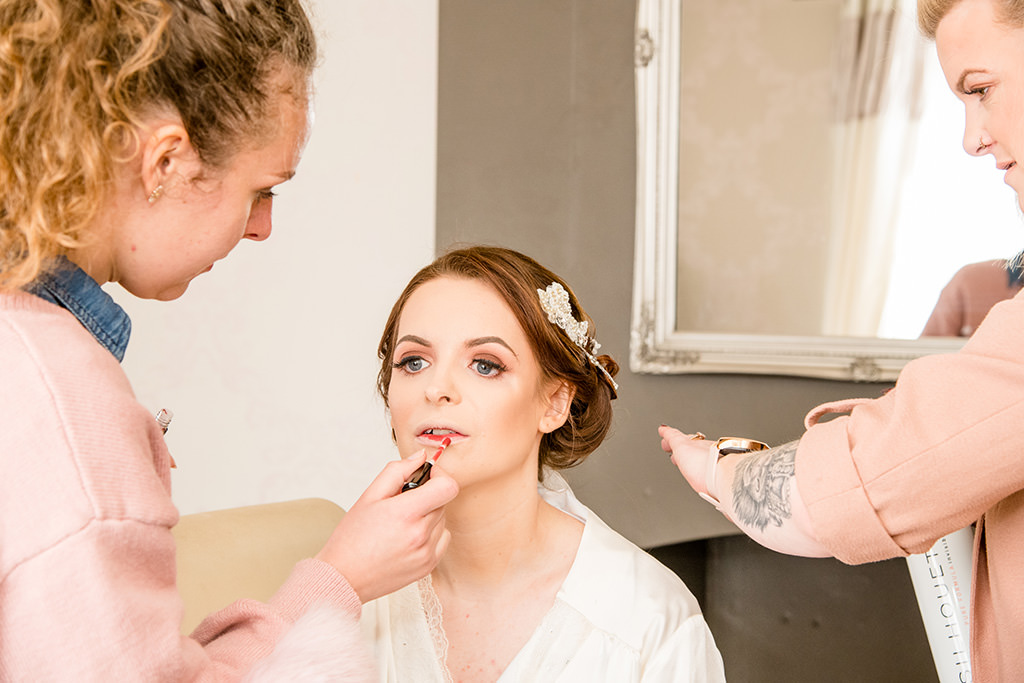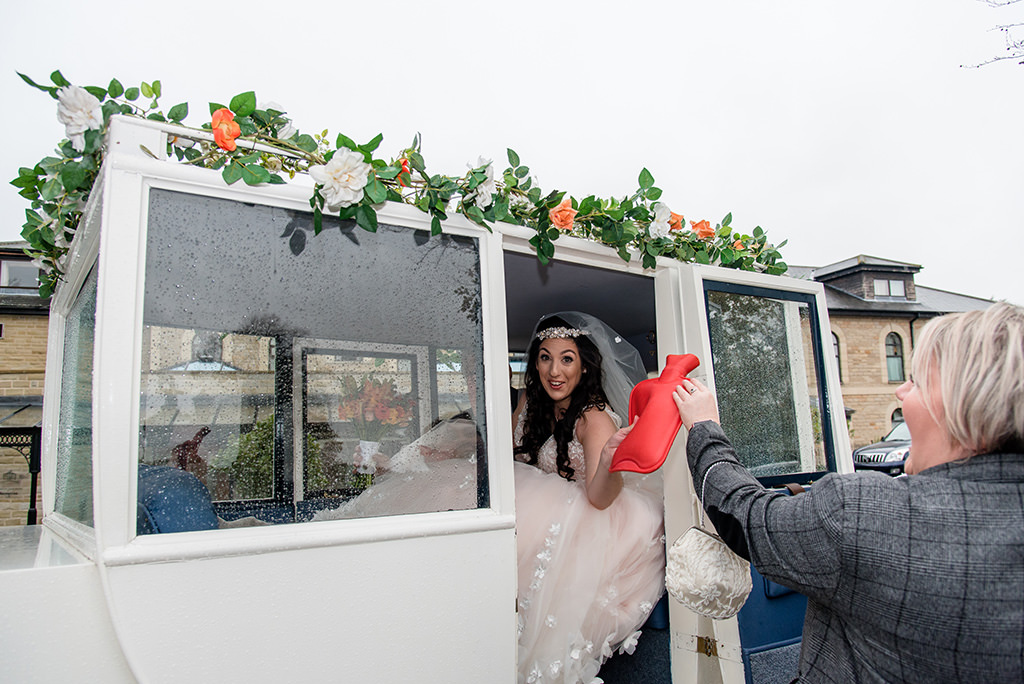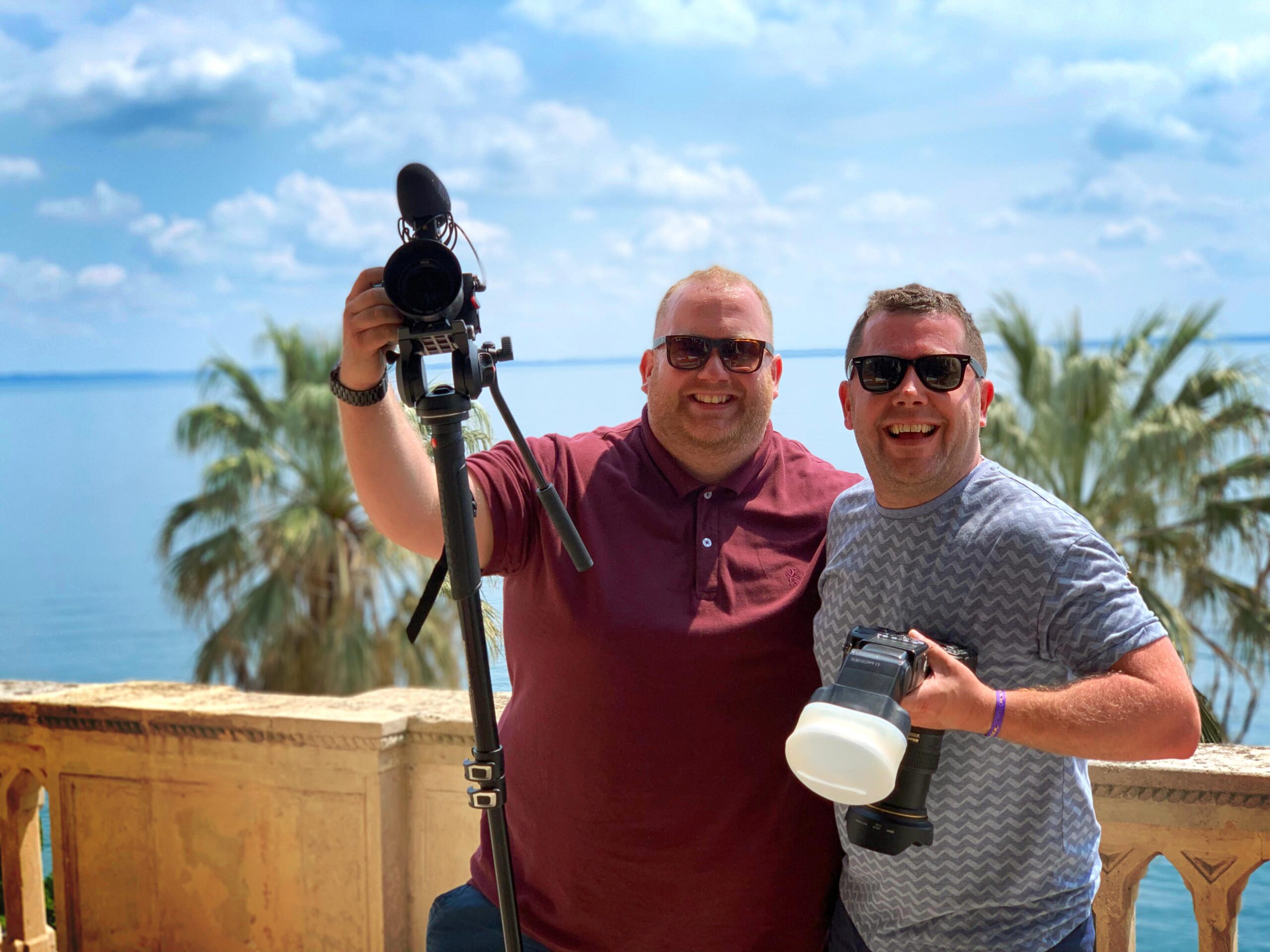 From a photography perspective, I always say the calmer you are the better. If you rock up and act like a complete bridezilla, it will show on your photos. Whereas if you kick back, go with the day and make it the best possible, you guessed it, that will show in the photos too.
I will always give you a call a few days before the wedding. Its just to run through my loose plan for the wedding photographs. The reason why I call so close to the date, is because I will have a better idea of what the weather is going to do. It is pointless calling a couple of weeks before, as we may make a fantastic plan, only for it to be impossible due to the weather. As always with me, this call will be light hearted and full of humour. And that's exactly what you will get from me on the big day itself. I dont put any demands on pre meetings, as I feel you have far too much going on. FaceTime is also a popular option, just so if you haven't met me, you can see what you've let yourself in for and agree that the best place for me is behind the camera.
Jordan at Leeds videography also calls you a few days before, just to reassure and go through all the timings on the day. His wedding videos are natural and don't require any form of posing or acting. He said as far as video is concerned, as long as they know I am going to be there, thats the important thing. I'll obviously introduce myself on the day, and apart from attaching microphones where necessary, due to my style, they won't really see much of me. This approach adds to the magic of their wedding video as they won't recollect me pointing my camera in their faces. All the angles are discreet and on most occasions no one even knew I was there. Again he feels a pre meet in person adds extra demand on to the couple who will already no doubt have a hectic schedule
Olly at Yorkshire Wedding Videography again touches base a few days before and if local will try meet up with you for familiarity. He also adds that there is no need to go to the venue with you, as his videos are all about the people and the emotion of the day.
The venues, really are the experts in the smooth running of your day. Booking well established successful wedding venues, you're not just investing in the venue, but the expertise of the staff. Please have faith in the wedding staff. They are well experienced, dont worry about anything venue related at all. I spoke to two venues where I am recommended, Waterton Park Hotel and Oulton Hall. I did apologise about talking work with them as were not officially working, but their dedication to weddings shone through when both said they're missing their job and were happy to talk about weddings.
Pauline from Wateron Park Hotel says preparation wise most things are taken care of at this stage. She advises that all items that need to go to the venue before the big day be taken up in good time and with specific instructions on what needs to be done with them. Make a detailed plan of the last week so last minute items dont get forgotten. But amidst all this totally make time for yourselves. Book yourself into the spa, if the venue has one to make sure the day before the wedding you spend as much time relaxing as possible. But no facials!!!
Caroline at Oulton Hall has a last minute meeting the day before with the couple. Everything is run through in fine detail. That way once all has been agreed, the only thing the couple need to do is to be in the moments throughout the day. No need to worry about timings, if certain things are happening, as it all will be. 'They dont even need to wear a watch, unless its to accessorise, as the day will be totally organised for them'
On the day itself both venues do go above and beyond, the small little details and also the little things they do for the couples and the guests do really make a big difference. Also I have to add, from a photographers perspective, they really do work with me so that we can get the best photos possible for the couples. Whether thats pinching 5 mins before wedding breakfast, giving me access to places that seem strange, or even slightly delaying desert for 2 mins to get sunset photos. Sunset doesn't last long so we only get one shot at that. They really are the key stone in the wedding day.
When it comes to hair and makeup, totally not my area of expertise, the girls gave the following advise….
Terri from Terri Georgina Hair Stylist says clean dry natural hair its preferred for her to be able to do her thing most effectively. No curling, straightening or anything like that. Avoid oil based products a couple of days before and key to healthy looking hair on your big day is regular trims on the run up.
When it comes to make-up, I spoke with Elizabeth from Glam by Elizabeth Daisy. She said Eye cream is a brides best friend along with drinking plenty of water to keep yourself hydrated from the inside giving you a healthy glow on the outside. If you are tying the knot in Winter, a lip oil will condition your lips which prevents lips from cracking and creates a fabulous base for lipstick or lip gloss.
Kezia from Leeds Make Up Artist said one vital piece of advice is not to try anything new on the run up to your big day. As tempting as it is try fancy expensive things to treat yourself, your skin may react badly.
Chuff me, us lads have it really easy! Go get your hair cut, stick your suit on (that the Mrs has probably chosen), happy days!!
On the subject of suits, Jackie from Grooms Rooms in Horbury told me the following….
Always try to attend final fitting. Gents are more likely to put weight on (possibly from the stag do hahaha) and trying to get tight trousers on on your wedding day is not ideal. Once you have your suit at home, hang it up somewhere away from strong odours and feel free to give the shirt one last press before heading to the venue. If you're wearing new shoes, consider wearing them in so the on the day you avoid blisters and sore feet. And dont forget to pick up any accessories you may have ordered, they're usually available a couple of days before the big day.
Georgina from Mrs Bouquets touches base with you on the week of the wedding. Just to ensure there are no last minute changes. She will advise you of the timings her staff will be there to dress the venue even though you will be busy having fun with the bridal party and getting ready. If they can have access to the venue the day before they will dress the venue so that you can see it. They will bob up with the flowers for the girls and also ask if there is anything else they can do for you.
There you have it, no need to stress about anything that anyone s doing for you, us wedding peeps are great at what we do, and absolutely work together for you on your day!
If you click on the name of the people above, you will be taken to their websites. They really are the people I highly recommend work for you on your weddings day
Ill say it again, Im glad I was a Groom not a bride hahaha!
Have a Great Weekend